In this post I'm going to feature and highlight Albuquerque's Northeast Heights and compare the current real estate market versus different periods of the trend lines. Below we will look at the Average Sales Price, New Listings, Days on Market and Price Per Square Foot around the MLS Northeast Heights in Albuquerque. 
Average Sales Price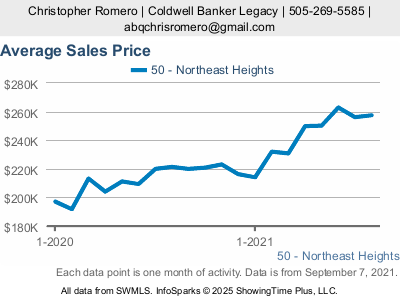 The average sales price for a home in the NE Heights is currently $257,446 compared to $221,275 a year ago which is 16% appreciation and if we look back to January of 2020, we will see homes have appreciated 30%! This is great news for both home owners and sellers.
New Listings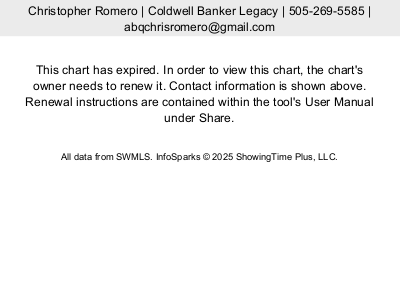 We know Covid has created some challenges in the Albuquerque Real Estate market and due to media perception, many sellers have been reluctant to put their homes on the market during the pandemic. But we want to put any doubt at ease, because as you can see, listings in the NE Heights follows a cyclic pattern and although there's been a slight dip during covid, we are still following the same 10 year pattern and notice there's not much of a drop-off, even during a pandemic.
Days On Market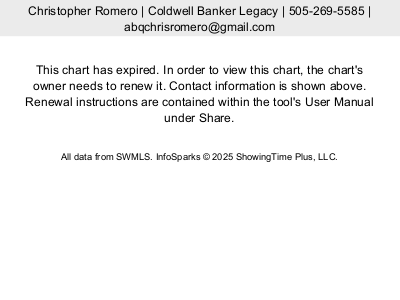 Compared to the same time last year, homes are flying off the shelves! For August of 2021 we saw an average of 13 days on the market for the NE Heights compared to 18 days for August of 2020 and you can see the trend line for the year is going down.
Price Per Square Foot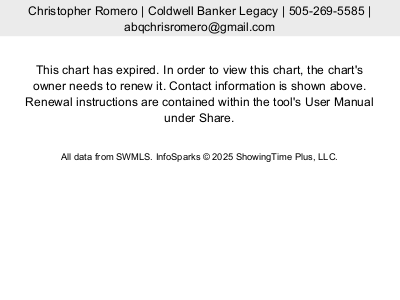 The average price per square foot in the Northeast Heights is currently $159/sq ft, which is at the top of the best values we have seen in the last 10 years! July and August are the first months to "flatten out" the uptrend we saw all of last year. WHAT DOES IT MEAN? If you want to get top-dollar for your home, NOW IS THE TIME TO SELL and take advantage of a currently hot market in the Northeast Heights. Because what goes up, eventually comes down. I don't think we're going to see any sort of crash or "bubble burst", but there is always a correction and I believe we will normalize at some point. Could the "flat" be the start of normalization? We should find out over the next few months.