In this post I'm going to feature and highlight Albuquerque's North Valley (MLS Area 100) and compare the current real estate market versus different periods on the trend lines. Below we will look at the Average Sales Price, New Listings, Days on Market and Price Per Square Foot around the North Valley in Albuquerque. 
Average Sales Price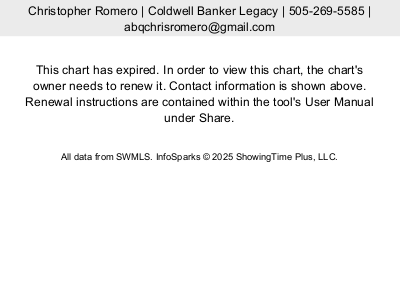 The Average Sales Price for a Single-Family Detached home in the North Valley is currently $484,120, which is almost the exact same price we were seeing at the same time last year ($484,167). What this means is that although we are seeing a huge overall gain in appreciation in Albuquerque on the whole, the market is also area dependent and we might not see the same rate of appreciation in all areas of the city. Check out the last blog post here to compare versus what we're seeing in the Heights.
New Listings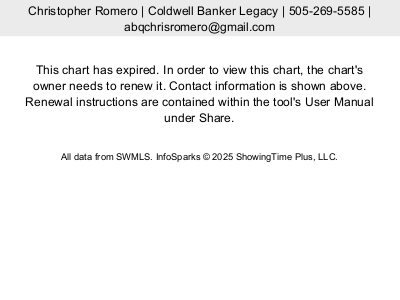 For New Listings we like to look at the trend over a greater period of time (10 years). And as you can see, we are following the same cyclical pattern of normal listing volume over time.
Days On Market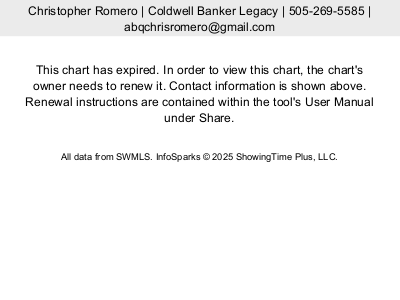 The Average Days On Market is following the same trend we've been seeing for most areas across the MLS, which is that homes that are priced correctly sell fast! Right now homes in the North Valley are selling at a 3 year low, an average of 10 days.
Price Per Square Foot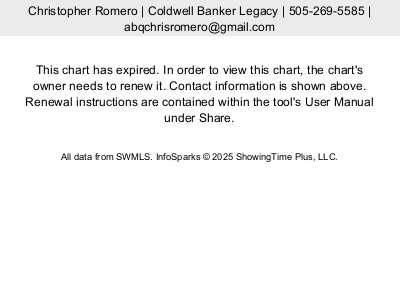 The current Average Price Per Square Foot in the North Valley is $209/ sq ft. We can see that numbers have fallen back into line with the uptrend over the last 3 years and are still on the rise. The combination of low inventory, high buyer demand combined with great lending rates has our home prices still increasing.
If you or anyone you know would like more information about real estate in the North Valley, please give me a call at 505-269-5585 or send a note over to abqchrisromero@gmail.com and I would be more than willing to help you find the home of your dreams in the North Valley!